Joseph Joseph Slice & Sharpen Small Black
RRP £13.00
.
Item: Joseph Joseph Slice & Sharpen Small Black
MPN: 60060
Aldiss Code: 282684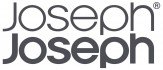 Write the first review
Out of Stock
Collect in Store
This item is available for collection. Please wait for confirmation by email/ phone before collecting your order.
Home Delivery
UK mainland delivery from £4.95 Please note a reduced local delivery rate is available for furniture items.