ChloBo
---
Handcrafted jewellery to order in the UK using quality 925 sterling silver, 18ct gold and rose gold plating. Each charm and intricate jewellery design carries significance and meaning, created to reflect the positive philosophies found in the cultures we visit. This means you can stack the pieces that truly resonate with you, to build your own unique story and express your individuality.
---
---
ChloBo Diamond Cut Chain With Cap Tassel Pendant
The best-selling Diamond Cut chain is crafted with 925 sterling silver that shimmers beautifully in the light giving a glamorous look. This necklace features the cap tassel pendant and matching metal chain, which distracts & negativity with its liquid like movement. 85cm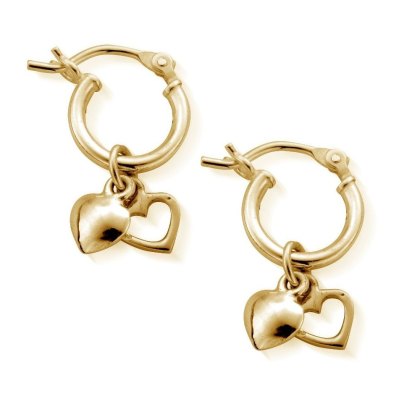 ChloBo Gold Double Heart Hoops
The heart symbol is a representation of the love we hold in our heart be it for ourselves or a loved one. With everything you do, spread a little compassion.