A quality carpet or rug defines your own style and enriches your home - you haven?t experienced real carpet until you?ve welcomed a genuine Axminster Carpet into your home. To view all the ranges and for more details, come into your nearest Aldiss store.
MPN: AXMSCA10
Brand: Axminster
Collection: Hazy Days
Carpet Colour: Pink
Carpet Design: Patterned
Carpet Material: 100% Wool
Room Suitability: Bedroom, Dining Room, Hall,Stairs,Landing, Living Room
Wear grade: Extra Heavy Domestic
Widths available: 3.66m
Shop from home, order online, we deliver.
Our stores are now open and as always aldiss.com is here to take your order.
To keep our customers and team members safe, we have made some changes to how we deliver.
Our homewares and smaller stocked items of furniture are available for contactless Free* 7 day delivery to make life right now a little more comfortable
Changes we have made to offer "contactless" delivery
Available on selected smaller items of furniture and homewares.
Single driver where possible.
Delivery made to garage, garden, patio, driveway or agreed safe place.
Goods remain in packaging.
Social distancing and hand hygiene guidance followed on delivery, signing for your purchase and when picking your goods.
When we arrange furniture deliveries with you, we will request confirmation no one in the household is currently showing symptoms of Covid 19.
We will phone just before furniture delivery to ensure the delivery process is understood.
Please let us know in the delivery notes if you are self-isolating so we can tell delivery drivers.
Homewares Delivery
Enjoy FREE 7 day delivery* on orders over £30 (or £4.95 for lower value orders). Deliveries may take a few days more than usual but are worth the wait.
Available to most postcodes nationawide, restrictions apply.
Local Furniture Delivery
Enjoy Free local 7 day furniture delivery on orders over £70 (or £35 for lower value orders).
Available to most postcodes in the Norfolk area and some of Suffolk.
National furniture delivery
All National deliveries may still be a little delayed – subject to health restrictions being lifted. Please check the estimated delivery date when you checkout before placing your order. Please let us know in the delivery notes if you are self-isolating so we can tell delivery drivers.
Click here to see terms and conditions and more information. Click here for full delivery returns policy.

Contact us at enquiries@aldiss.com
Hazy Days - Flower Pressing in Dove Grey Carpet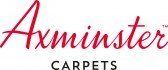 People who bought this also bought...
---