---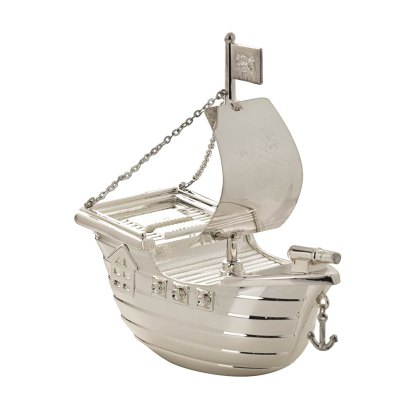 Bambino Silver Plated Pirate Ship Money Box
This Bambio Silver Plated Pirate Ship Money Box is a wonderfully exciting keepsake for a new arrival and will be cherished for years. It features a large money slot and a rubber bung on the back for easy access.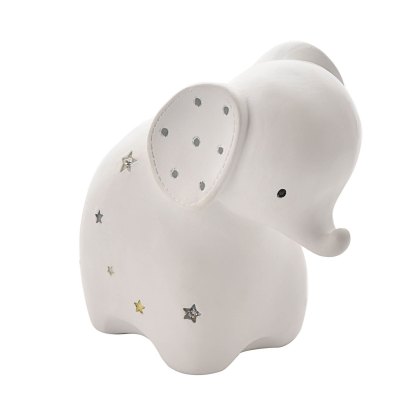 Bambino White Elephant Resin Money Box
This Bambino White Elephant Resin Money Box is a beautiful keepsake for new families which it will be cherished for a life time. It has a matt finish and has a slot on the rear for saving pennies - with an easy to remove rubber bung on the base. It can make an ideal gift for a christening or birthday.
---
Button Corner Resin 1st Toot & 1st Curl Set
This Button Corner Resin 1st Tooth & 1st Curl Set is a sweet little keepsake gift. The boxes themselves have a stitched effect with adorable teddy & rabbit holding hearts and stars. The neutral design of this set makes for a wonderful gift for either a boy or a girl.