Joseph Joseph Green Garlic Rocker
RRP £13.00
.
Item: Joseph Joseph Green Garlic Rocker
MPN: 20062
Aldiss Code: 260826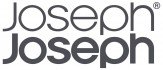 Write the first review
In Stock
Collect in Store
This item is available for collection. Please wait for confirmation by email/ phone before collecting your order.
Home Delivery
For accurate delivery costs please go to checkout or click "check delivery cost".