The Milly? Salt and Pepper Mills act a little differently from conventional grinders, in that you use them upside down. Simply turn the mill upside down and twist the base to grind. the Cap is specially designed to catch any excess salt or pepper. The tough ceramic mechanism is fully adjustable, allowing you to set how course or fine you want your seasoning to be. Milly? also has a handy window, meaning you can see straight away when you may be running low.
£4.95 Small Item
We aim to delivery all homewares on a next day service for all homewares ordered between Monday and Thursday before 10.30am. Please note in some cases we cannot provide this service as we may have to transfer the item from another store. We will contact you if we expect any delays.
£35 Local Furniture Delivery
Delivered by the Aldiss team to the room of your choice, unpacked and packaging removed. Click here for more details. (Please note delivery charge does not include disposal of old furniture.)
£79 Furniture Delivery (Orders over £750)
Available to selected postcodes in the UK, please note we are currently unable to delivery furniture to Cornwall, Wales and Scotland.
Please allow up to an additional 14 days for delivery
FREE Store Collection on all homewares and most of our furniture collection from our Fakenham or Norwich stores
Click here to see terms and conditions and more information. Click here for full delivery returns policy.
Need Assistance? - 0845 230 3388

Please note that some phone providers may charge premium rates for calling 0845 numbers. Please check or use the customer services numbers as above if you are unsure
Any questions can be answered by our in store assistants. Click here to view our opening times.
100% secure online shopping
We guarantee Safe, secure online payments via Sagepay
Joseph Joseph Milly Salt & Pepper Mills
RRP £32.00
Item: Joseph Joseph Milly Salt & Pepper Mills
MPN: 70061
Aldiss Code: 263462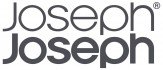 Write the first review
In Stock
Collect in Store
This item is available for collection. Please wait for confirmation by email/ phone before collecting your order.
Home Delivery
For accurate delivery costs please go to checkout or click "check delivery cost".