Perfect Pillow for customers who want a luxurious hotel experience with the indulgent properties of silk. Smartfil is even lighter than the highest quality down fillings. Smartfil micro-fine fibres are so small that, in pillows they settle into even distribution around the head and neck, giving incredible support.
Firesafe cover: 55% Cotton, 45% modacrylic
Filling: 90% smartfil microfibre, 10% pure silk
Firm support
Home wash at 40°
Silk blend filling
Cotton blend cover
Jacquard design
Non-allergenic
Smartfil clever sleep technology
MPN: F1PLFNBS
Brand: The Fine Bedding Company
Collection:
TYPE: Pillows
Shop from home, order online, we deliver.
Our stores are now open and as always aldiss.com is here to take your order.
To keep our customers and team members safe, we have made some changes to how we deliver.
Our homewares are available for contactless Free* delivery over £30 (or £4.95 for lower value orders) to make life right now a little more comfortable.
Changes we have made to offer "contactless" delivery

Available on selected smaller items of furniture and homewares.
Single driver where possible.
Delivery made to garage, garden, patio, driveway or agreed safe place.
Goods remain in packaging.
Social distancing and hand hygiene guidance followed on delivery, signing for your purchase and when picking your goods.
When we arrange furniture deliveries with you, we will request confirmation no one in the household is currently showing symptoms of Covid 19.
We will phone just before furniture delivery to ensure the delivery process is understood.
Please let us know in the delivery notes if you are self-isolating so we can tell delivery drivers.
Homewares Delivery

Enjoy FREE delivery* on orders over £30 (or £4.95 for lower value orders). Available to most postcodes nationwide, restrictions apply.
Local Furniture Delivery
£35 for any number of furniture items.
Our delivery team offer a two person service which includes delivery to your room of choice, unpacking and removing packaging where required. Please note disposal of old furniture is not included in the delivery cost. Please speak to our furniture team to enquire about this service when you are contacted about your order. Available to most postcodes in the Norfolk area and some of Suffolk.
National furniture delivery
All National deliveries may still be a little delayed – subject to health restrictions being lifted. Please check the estimated delivery date when you checkout before placing your order. Please let us know in the delivery notes if you are self-isolating so we can tell delivery drivers.
Click here to see terms and conditions and more information. Click here for full delivery returns policy.

Contact us at enquiries@aldiss.com
The Fine Bedding Company Boutique Silk Pillow
RRP £30.00
.
Aldiss Code: 273335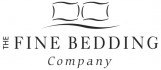 In Stock